Pre-Seed Investors Dedicated to Economic Growth and Education
Innovation Fund is a nonprofit that helps technology startups accelerate their growth through early-stage funding and education.
Our goal as pre-seed investors is two-fold: to provide entrepreneurs with the capital, mentorship, and education needed to launch and grow successful companies and to inspire the next generation of innovators. We achieve that by awarding funding to entrepreneurs based on where they stand with their businesses — up to $50,000 "A" award for those in the proof-of-concept stage and up to $150,000 "B" award for those ready to validate their businesses and products. Learn more about our fund and its purpose here.
Unlike other funding sources for early-stage, high-growth technology startups, we have built an entrepreneurial ecosystem that provides business owners with a variety of resources that they can benefit from throughout their time as an Innovation Fund portfolio company. These resources provide valuable insights, coaching, and support to help entrepreneurs move their companies closer to commercialization and become more attractive to investors. In turn, entrepreneurs give back by taking on student help in the form of internships — helping students to gain real-world experience and learn what being an entrepreneur is all about. Learn more about our pre-seed funding process and what we expect from our applicants here.
Our Impact Proves the Success of Our Model
Innovation Fund accepted its first application in September of 2007. Operating on quarterly award cycles since, we have established our role as leading pre-seed investors for the Northeast Ohio technology startup community — creating significant economic growth throughout our region and providing countless opportunities to entrepreneurs and students alike.
To date, our activities include:
Receiving more than 6,300 inquiries
Accepting more than 1,700 applications
Issuing more than 300 funding awards
Working with more than 250 companies
Providing more than $15 million in funding
To date, the impact of our funding has enabled our portfolio companies to:
Receive more than $600 million in follow-on funding
Grow sales revenue by more than $535 million
Provide more than 250 educational experiences for students
Create more than 900 jobs throughout Northeast Ohio
Provide strong salaries ranging from $65K to $120K
Meet the Innovation Fund Mentorship Team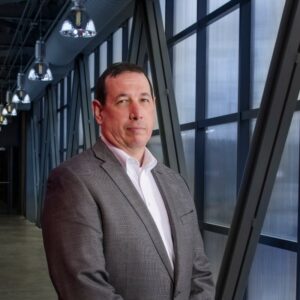 As Director of GLIDE, Jim is responsible for the planning, organizing, and directing of all GLIDE activities. Jim's responsibilities include managing support services for entrepreneurs, including first-level assessments, a comprehensive resource network, and providing business advisory services to companies.
Jim was Co-Founder of Banyan Technology, North America's leading innovator of live carrier and API connectivity for transportation management. At Banyan, Jim served as CEO and CCO of a high-growth software as a service (SaaS) model company.
A native of Northeast Ohio, Jim earned a Bachelor of Science degree in Business Administration from Ashland University. He has been very active in the non-profit community serving on many boards including Leadership Lorain County, Lorain County Community Action Agency (LCCCA), and Big Brothers/Big Sisters.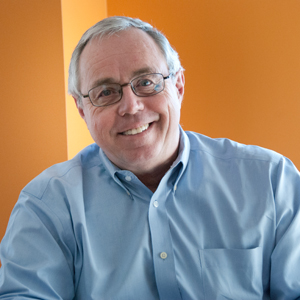 Dennis Cocco,
Innovation Fund
Dennis Cocco is the Director of the Innovation Fund and is responsible for all activities associated with screening and vetting applicants, managing the website, and collaborating with successful applicants to ensure they meet milestones and educational requirements. Dennis previously served as Co-Director of GLIDE and was instrumental in the establishment of the Innovation Fund in 2007. Prior to joining GLIDE/Innovation Fund, he was Vice President, Investor Relations and Communications of PolyOne Corporation, a leading global polymer services company, headquartered in Cleveland, Ohio. At PolyOne and its predecessor companies, Geon and BFGoodrich, he was the company spokesperson for inquiries from the news media, prospective investors, and analysts. He also had responsibility for communications with government officials and legislatures to make certain the company's views were heard regarding legislative bills that can affect the future of PolyOne employees. His more than 37-year career included product and application research and development, as well as technical service and marketing. He served various business management roles including being named Director of Marketing. His experience also includes three years with Exxon Mobile Research and Engineering, and 10 years with Diamond Shamrock. Dennis graduated from Ohio University with a B.S. degree in Chemical Engineering. He has authored various papers including contributions to the Encyclopedia of Packaging and the Journal of Vinyl Technology. He was a member of the SPE (Society of Plastic Engineers) Vinyl Division Technical Program Committee and served in the past as secretary and chairman. He is also an active member of the Ohio Polymer Strategy Council, the National Investors Relations Institute, board member and past president of the Greater Cleveland Habitat for Humanity, and current member of the board for the Great Lakes Science Center.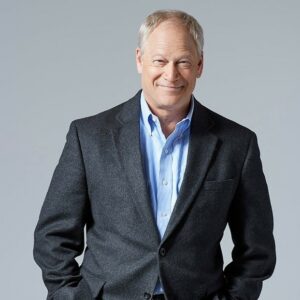 Currently serving as the Entrepreneur-in-Residence (EIR) for medical device and biosensor technologies at GLIDE and JumpStart, Russell Donda has more than 25 years of management experience at both executive and entrepreneurial levels. As an EIR, he helps company founders assess the commercial feasibility of their technology. With that feasibility confirmed, he assists in creating and implementing their development plan and ushers them through the local seed funds. Among other projects, Russ was the founding CEO and chairman of the board for ViewRay Incorporated, a company developing a novel form of radiation therapy. It was subsequently venture funded by Aisling Capital, Fidelity Biosciences, Kearny Venture Partners, OrbiMed Advisors, and Siemens Venture Capital (SVC) GmbH. Russ was a founding member of and co-chair of investment review for the Emergent Growth Fund, LLC, an angel investment fund focused on technology businesses. Additionally, he was a founding manager of and spearheaded business development for the allograft implant company, Regeneration Technologies, a privately held, for-profit spinout of The University of Florida Orthopedic Tissue Bank which went public.